Just when you thought optimizing your website for search on desktop browsers was becoming tough, optimizing your website for mobile search comes along. Once you are almost at peace with the fact that you might have mobile search engine optimization down, then along comes optimizing your website for voice search. Alexa, Siri, Google Home, and Cortana are just the start.
Voice Search Statistics
55% of households in the US are expected to own a smart speaker in 2022.
20% of mobile queries are currently done with voice search.
Nearly 40 million Americans currently own a smart speaker.
58% of people have used voice search to find information about a local business.
72% of people who use voice search devices claim they have become part of their daily routines.
We live in a modern time where everyone is connected. The dark days of venturing out to rent a Blockbuster movie are over – and so it can be said about desktop vs. mobile phones. Staying connected while on the go has become the norm and digital companies are expected to change with the times. According to Search Engine Journal, "Voice search has become popular in recent years.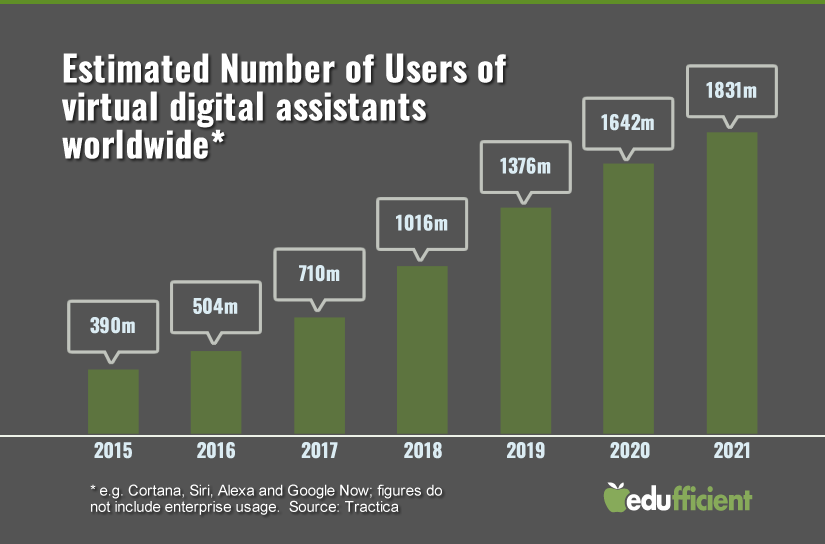 How To Properly Optimize for Voice Search
Optimizing for voice recognition should be a part of your ongoing SEO plan when understanding how a user may come across your listing. It's a simple process when you're initially structuring your website's landing pages for both SEO (and PPC). Following the RankBrain update, Google has become much more effective at recognizing and understanding longer, more complex search queries.
Keyword Research for Voice Search Queries Separately
Prospects type in searches differently than they are spoken. This is probably the most important rule to remember when considering voice-activated SEO. On a laptop or phone, a person may search, "deli in 07651," but on their phones, users may ask "what is the best deli near me?" This question and answer format have become key to voice SEO optimization strategies
To research keywords and questions related to your products, you can use tools like Answer the Public. All you need to do is type in a root keyword and it will generate a list of commonly asked questions, prepositional phrases, and more.
Google Search also provides you with its "People Also Ask" tool (which shows you additional questions related to your search). When you type in a question related to your product, Google will then provide a list of questions related to the topic that other users ask.
Learn more about voice search and other cutting-edge strategies,
contact an education specialized SEO today!
Think About Speech Patterns
We often take for granted how far Google has come in terms of updating their algorithms based on UX alone. Google's end goal? To give the searcher the most accurate, up-to-date information in real-time. If the majority of the way people are searching is through voice-recognition software (think Siri, Alexa)… it won't be long before Google prioritizes long-tail keywords as a major rank-factor. It's already arguable that keywords and buzzwords that are highly competitive will begin to lose their importance. What will become prevalent, however, is the use of casual phrases and terms. For example, you could optimize for a phrase such as, "Where can I find the best Cosmetology schools in XYZ…" Including words like "best, great rating.." will help with moving your position in the SERPs.
Optimize Your Local Business Listings
Use location-based keyword identifiers in your on-page SEO strategy. Make sure to use long-tail keywords in combination with your institute. For example, if your school offers Cosmetology programs in a very specific state or region, it would be a good idea to optimize for keywords such as "cosmetology programs in XYZ." You can also use phrases such as "Cosmetology schools near me." Most importantly, be sure to utilize a local citation campaign. Having your business listing cited in location-based directories such as Google My Business listings can really help your visibility.
Implement Speakable Schema Markup
The more people use voice search with multimodal interaction devices, the more the need for web publishers to be able to easily call out portions of a webpage that are particularly appropriate for reading out aloud. Currently, the way to do this is by implementing speakable schema. Do this correctly and you should do well in the voice search results and featured snippet areas.
What Is Speakable Schema?
Speakable schema markup allows you to tell digital voice assistants what you want to be said for the content on a page. Digital marketers should consider deploying speakable schema markup as part of the regular search optimization process.
To deploy this markup, here are a few things to consider:
Speakable markup for text content only. (Not photo captions or source attributions).
Don't use Speakable on the entire article. Use it only for key points.
Speakable text should be just a few sentences and take no more than 30 seconds to read.
The story should be broken up into short consumable sentences or ideas.
Evaluate Your Pages
Understanding your user through Google Analytics' Behavior Flow feature can help you understand a visitor's behavior on your site and help you identify areas of opportunity. You should ask, "Can visitors quickly get the gist and immediately understand what the page is about? Do you have all the news that fits? Relevant information must be displayed at the top of the page or you won't hold the user's attention.