Marketing Performance Audits
Not sure which audit suits the needs of your business? That's okay. We can help you can undercover the reality of your current marketing power and areas that might be slipping. Request your comprehensive audit now. In order to set yourself up for success, you need to define it; and measuring your efforts in detail requires you to clearly define the criteria for success.
At Edufficient, we understand knowing the current state of any business is crucial because the value of all future efforts will be judged according to this baseline.
Marketing Audits
REQUEST AUDIT
All Service – Enrollment Marketing Audit
We evaluate your overall marketing performance across all channels. We do a deep-dive into your analytics to not only evaluate them operationally but understand how all the channels are working together. We also look at indirect performance data, including the objectives, tactics, processes, activities, and propositions that comprise your total marketing efforts. From this audit, you can expect to gain insight into the core marketing components and your brand.

Lead Generation & Call Transfer Audit
The higher education managed service is truly a market-oriented approach that was conceptualized to properly guide schools to achieve long-term marketing objectives. Our mission is to enhance relationships between schools and inquiry sources.

Education Compliance Services Audit
The analysis will point out areas of opportunity that can maximize your marketing efforts. Recover control of your online marketing efforts today by requesting the only Enrollment Marketing Campaign Audit that is truly built on a foundation of accountability, compliance, and performance.

Our digital marketing audit will include a full analysis of all you digital marketing channels. We'll evaluate campaign performance from multiple avenues and help you uncover how we can strategy increase visibility, reduce bounce rates, increase CTR's and maximize organic conversions.

Social Media Marketing Audit
Evaluate your social media marketing performance with our social media audit. Components of our social media marketing audit include Competition, Listening, Customers, Social Advertising, Community, Copywriting, Image, Frequency, Send Time and Automation.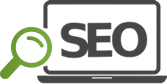 Components of our SEO site audit include Indexing, Accessibility, Site Architecture, User Experience, Keyword Analysis, Link Analysis, Mobile Optimization, On Page Optimization, Content Evaluation and Social Media.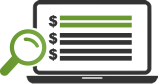 Paid Search Marketing Audit
Components of the paid search audit include Advertising Research, Keyword Research, Quality Score, Click-Through Rate (CTR), Ad Text Optimization, Landing Page Optimization, Wasted Spend, Account Activity, Budget and Tracking.
Using Qualitative Analysis for Your Audit
In addition to performing systematic analysis purely on the data, Edufficient also uses a qualitative analysis approach when conducting an enrollment marketing performance audit for our education clients.
As much as enrollment marketing is data-driven, there is much more to a marketing audit for schools than just analyzing the numbers. Data research is absolutely important but the quantitative analysis should always be accompanied by its qualitative counterpart. In our marketing audits, we like to demonstrate that quality tends to win out above all else when it comes to the success of your overall marketing direction. Evaluating how well all of your marketing collateral is performing, the visual impact of your creative assets can sometimes be just as important to gaining actionable insights as any systematic analysis report.
Evaluating quality can often be the most difficult part of an audit. Where analyzing data will often reveal results that are definitively positive or negative, a qualitative analysis of your marketing will fundamentally be a lot more subjective. Because of the deep experience of Edufficient's marketing team, we can apply how our quality standards correlate with the success of your marketing when it comes to doing an audit. This deep level of experience makes it so our approach to qualitative analysis is a little less subjective and more time tested.