One of the great things about the Edufficient lead platform is its ability to integrate and connect with some of the most cutting edge marketing tools in the industry.  Adding marketing automation platforms and management to our arsenal has garnered tremendous success for our clients.
Through our experience, we have evaluated, tested, and managed many products that help our clients maximize performance across several different marketing channels. The thing we love the most about all of these tools is seeing how channel-specific technologies integrate with one another. Using integration in a unified way in order to tell a holistic story about a prospect's journey from click to enrollment.
While each of these tools is great at affecting the lead generation process at different points in the funnel, rarely do you see a tool that can follow and nurture a prospect from well-outside of the funnel. It's often hard to see the journey from lead, all the way down to enrollment (and sometimes through to graduation). That is until now.
A well-integrated marketing automation platform does a great job of not only automating repetitive tasks but marrying several marketing efforts and technologies to provide a more comprehensive approach to lead generation and retention. Implementing a marketing automation strategy can easily provide our clients with a more competitive advantage, increased reach, and provide attribution data that gives our clients an amazing amount of insight into the entire prospect journey.
With thousands of institutions competing in the same prospect pool at the same time, it has become more important than ever to engage prospects well before they inquire. In today's competitive prospecting climate, a successful recruitment strategy starts with capturing a prospect's attention early and keeping them engaged all the way to the point of school selection and on to enrollment. Adding marketing automation platforms to the center of your marketing strategy can put a school out in front of other competing schools.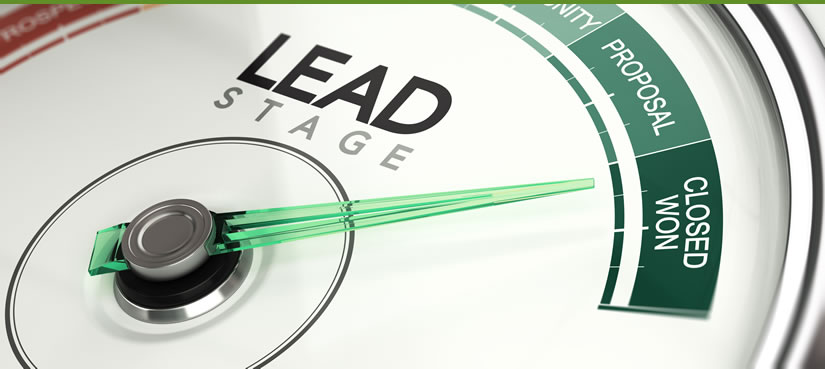 How does it all work?
As prospective students reach the point where they begin to take action regarding their educational goals, they often establish contact with many different colleges and universities by making inquiries. During the decision-making stage, colleges and universities need to maintain contact with prospective students to understand their challenges and explain their unique approaches to help them overcome them. You can make your outbound contacts even more effective by personalizing them to match prospective students' interests — but no university has the resources necessary to personalize thousands of emails manually.
Personalizing messages according to student's interests is just the beginning of its raw power. It is possible to configure an automation platform to send messages instantly when prospective students access certain areas of your website, submit specific forms, or reach varying levels of engagement. With marketing automation platforms, you can deliver the right message to the right person at the perfect time.
Create Profiles of Prospective Students
Learn which email campaigns to date have been most successful. Find out at which point during the research phase is a prospective student most likely to respond favorably to an email campaign. On the flip side, it is also possible to learn if any of your recurring email campaigns been consistently unsuccessful.
If your college or university currently manages its email marketing manually, it's likely that a lot of these success metrics go unknown. With marketing automation, you can easily pull detailed real-time and historical reports on each of the campaigns. With real data in hand, you'll always know what's working and where you need to improve.
As prospective students interact with your institution's website, email campaigns, and other marketing properties, they generate a wealth of information that your enrollment representatives can use to be more persuasive and informative during calls. With the instant reports that marketing automation platforms can generate, representatives can begin calls already knowing which campaigns have piqued students' interests and what website pages they have viewed. A representative who already knows a prospective student's interests can work more efficiently and help more students through the enrollment process.
Connect with Behavior-Based Trigger Emails
Everyone knows that email marketing is one of the most important channels in digital marketing. With the power of the mobile phone, a direct connection to your prospect consistently exists in the hand (literally) of your prospective student. If your current email strategy consists of mass emails or timed drip delays, you are missing the boat. Behavior-based trigger emails set up in a solid marketing automation campaign are the absolute best way to get your prospect to open and click an email.
Recapture The Interest Of Older Contacts
A younger student may consider his or her options for years before settling on a college or university to attend. During that time, you want your institution to remain at the forefront of that person's mind. Just as an action can be a trigger in automated marketing, inaction can also be a trigger. Using your automated marketing platform, you can send helpful messages to people who haven't visited your website in a while.
Sending useful information to prospective students keeps them thinking about your institution when many other schools are also competing for their attention. The more we learn about the journey, the more advantages we have as marketers to reach these prospects in a way that's not only valuable to them but genuine in the approach.
Help Out Your Admission Teams, Score Your Leads
Adding lead scoring to your enrollment marketing process certainly helps you understand your lead quality better and could be helpful to your admissions teams. Put simply, lead scoring is the process of assigning numerical values to each prospect generated for your school. Prospects can be scored based on multiple attributes, including the form information they've submitted and all the engagement points they collect while doing school choice research. This process helps admissions prioritize and expedite outreach to high intent prospects. Incorporating a lead scoring model will ultimately increase the rate at which those prospects become students.
Nurture Your Prospects to the Finish Line
Once you have learned about your prospect, and understand the intent, the next step is to use the powerful automated workflows to nurture them to conversion. Using automated campaigns for lead nurturing can decrease "days to enrollment" while solidifying customer relationships.
At the end of the day, you'll find that you have higher quality prospects, paired with increased knowledge and understanding of their needs and behaviors.
Get Going with Marketing Automation Platforms Today
Seeing the way marketing automation platforms connect to just about every marketing channel available has us thinking about prospecting in lots of new and exciting ways. If you are interested in learning more about how marketing automation can help your school generate more qualified inquiries, give us a call.